Welcome To
The Left Bank
The Left Bank has offered Buffalo a premier dining experience for 30 years. Located on Rhode Island Street in the heart of the west side, our dining room is warm and inviting. During the summer months our private patio offers a cozy atmosphere to relax and enjoy your favorite Left Bank dish. Please call us for reservations.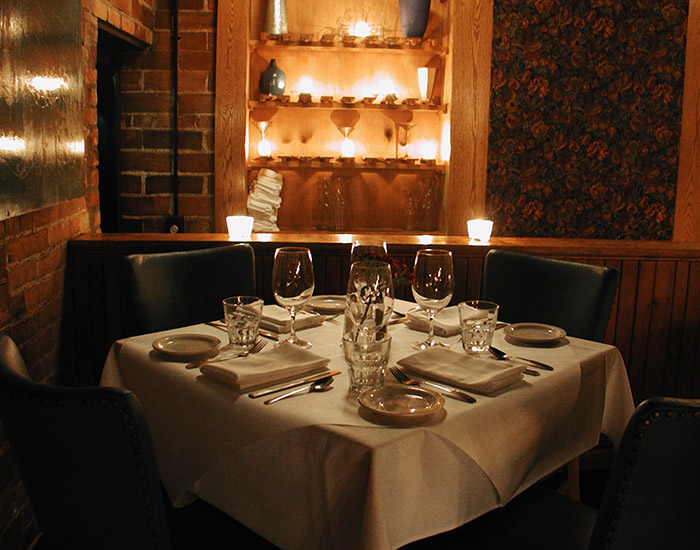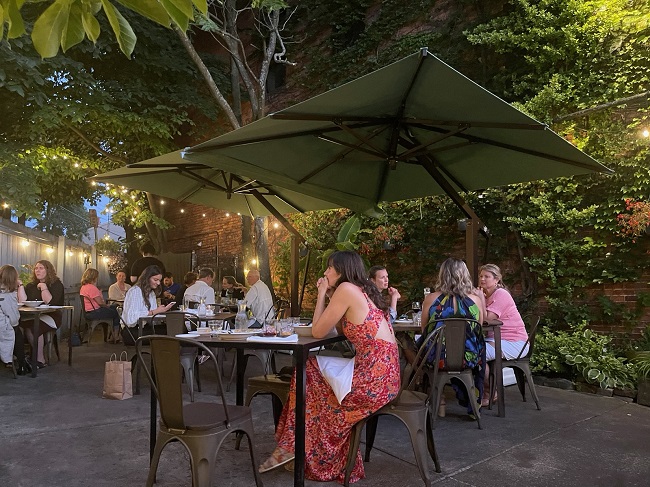 Our Patio
For a truly memorable dining experience, cuisine and atmosphere are paired as thoughtfully as food and wine. Enjoy the Left Bank under the stars on our private patio, weather permitting, with no reservations required. Our patio is open spring, summer and fall weather permitting with no reservations required.
To Order Takeout Please Call Us
Wine Selection
The Left Bank understands a great meal is complimented by fantastic wine. Our wine list offers something for everyone with selections from around the world. Whether it is a Bordeauex with your filet mignon beef tournedos or a Barolo with your homemade ravioli, we have the perfect pairing for you.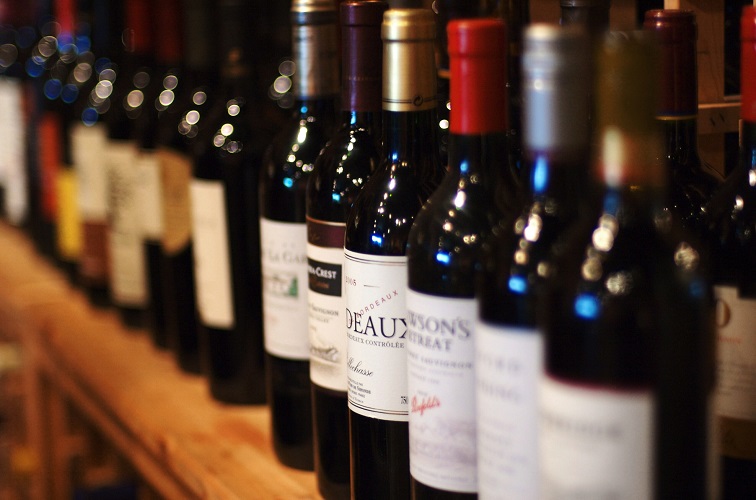 "A local institution that never fails to impress in terms of the food or the hospitality of it's staff. The outdoor patio transports you into a lovely oasis in the middle of Buffalo. The food is mostly Italian with a twist. We had a stuffed portobello mushroom as an appetizer which came with a lovely sauce. I had the eggplant which was great. We didn't have room for dessert but the people in a table next to ours did and it looked and smelled great."
David F.
"Probably one of the best dinners I've had in Buffalo. Highly recommend the gorgonzola fondue and the pasta arrabbiata! Definitely need to make a reservation well in advance but if you don't. you will most likely be able to sit at the bar!"
Colin G.
"Amazing and attentive service. Delicious food. Trendy, funky, intimate yet casual vibe with upscale food and drinks. The ravioli is insane. In a good way. definitely a dish for 2-3 people to split. We had a large party for UB graduation. Very accommodating. Didn't miss a beat. Kept our drinks full and even boxed up our leftovers. No restaurant provides that service anymore. Very impressed. Will make this a must stop on our next visit to Buffalo."
Jocelyn V.
Rays
"If you want fine dinning food but at an affordable price range, please come and visit this lovely restaurant. Everything from the drinks, food and ambience will make you feel amazing. A staple of Buffalo which has been in service for 30 years, you will not be disappointed with the delicious food or house drinks."
DJ N.
To Go

Take Out
Staying home to enjoy a special evening? The Left Bank's full menu is available to go. Please call us with your takeout order and we will have it ready for pickup as soon as it is ready. Please call to place your to go orders.